RiverForest Investments - The Firm



Promoted by RiverForest Connections Private Limited, India,

the LEAD PARTNER for CANADA - INDIA BUSINESS CORRIDOR for KPMG LLP, manages operation of


"RiverForest North American India Business Corridor "


focuses on Connecting Small and Medium Organizations to High Growth Business Opportunities.




The Equity - Investment Management Company operates with investments, equity portfolio, asset harmonization, restructuring, turnaround or partners, alliances, joint ventures or teaming arrangements with a Big 4 firm for Investor Immigration/Business Corridor Work, US Attorneys for Business Formations and Contracts, an NBFC for Country Entry Strategy and several Accounting, Secretarial, Tax, HR and Compliance Organizations to fulfill client needs.




With a 25 year history and clients in Banking, Financial Services, Insurance, Broking, Securities, Credit Rating, IT, Digital Tech, Consulting, Advisory, Manufacturing, Retail, the firm has grown in scale, reputation and quality. Specialized services include Coaching, Mentoring, Investments for New Businesses, Immigration Counseling for Jobs in USA and Canada - post-immigration, Global Education Counseling for USA and Canada, EB5 to USA and references for Immigration to Attorneys - Fragomen Canada Inc. for USA and Canada.




Previously known as Skill Search International(1992) for Recruiting, Training Resources Group (TRG)(1993) for Learning programs, HRF International(1997) for Staffing & consulting,




RiverForest Connections Inc. has grown from a budding consultancy to an organization which offers comprehensive solutions to our clients in the form of New Business Advisory, Entry Strategies into India, USA and Canada, Entrepreneur/Investor Based Immigration Counseling through a Big 4, RPO – Recruitment Process Outsourcing, Staffing, Temps, Contract and Contingent Hiring.




With offices in USA – RiverForest Connections LLC, Chapel Hill, NC, Canada, RiverForest Connections Inc. Oakville, ON, and India, RiverForest Connections Private Limited, Mumbai, Chennai, India, our partners deliver a complete suite of solutions pertaining to HR Talent Management Services.




Customized only for USA and Canadian market, to enhance job opportunities and increase employment levels for mature, seasoned, experienced hires, RiverForest Connections LLC in association with RiverForest Imaginet Technologies Inc. ( A Joint Venture with ImagiNET Ventures Private Limited, Dallas, TX) conducts competency assessments, talent testing, aptitude building, competency gap analysis, skillset profile building, employability.

This solution facilitates mature employees to obtain contemporary jobs in the digital market.




Some Investments of Business and Commercial Interest (partial) for RiverForest Connections include RiverForest Investor Immigration supported by Fragomen Canada Inc., RiiMagine LLC (US), MiViAnNe Fashions (Canada/US), Schooley Mitchell (NOT FOR PROFIT BUSINESS), RiverForest ImagiNET Technology Inc., RforC RPO, Staffing Skills, SkillSearch International, UnivCanada - KENCareer Connections (A JV with KEI Investments), RiverForest Search, RiverForest E Store, RiverForest Connections LLC (US & Canada), Psychometric Testing Canada Inc. RiverForest Investments in Real Estate etc......




Vertical - 1 - Technology, E Learning, E Education, E Commerce

Vertical 2 - Franchising, Fashion, Real Estate, Retail

Vertical 3 - RPO, Search, Staffing, E HR

Vertical 4 - New Opportunities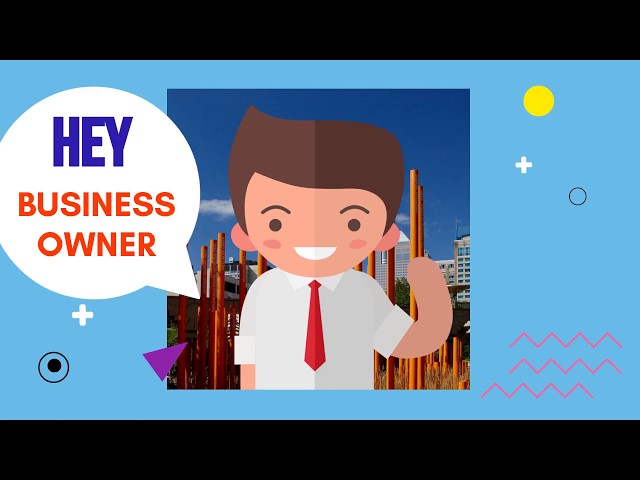 Experience includes Global Steercom Leadership - (CITIBANK/ANDERSEN/KPMG LLP), Lead - India - Canada Business Corridor, and venture capital, private equity business interests and investments in Technology, Global Education, Recruiting Process Outsourcing, HR Tech Talent Platforms, New Business Advisory, Testing, and Digital Tech Advisory. Sectors - BFSI, Retail, Government, Oil & Gas, Mining, Utilities, Energy, Banking, Financial Services, Manufacturing, Life Sciences.




With over 350 articles and publications in journals, magazines and business journals, Dr. Shermon, is now exclusively focusing on nurturing leadership behaviors in venture capitalized and private equity new businesses including new entrepreneurial ventures in US, Canada and India.




Publications




Assess Center - https://bit.ly/2OG8v0Q

A Profitable Cost Culture – https://bit.ly/2M5WHHN ,


Digital People Organization – Disrupting HR - https://bit.ly/2w1UvXG


Digital Cultures: Age of the Intellect – http://bit.ly/2jL6Drh

Leadership Disrupted – Digital Organizations – http://amzn.to/2kB167j 


Business of Staffing – A Talent Agenda with Kavita Shermon – http://bit.ly/1SSiEah 


Psychometrics for Leadership – Time for Testing – http://bit.ly/2k4hzxU 


Competency-Based HRM – A Strategic Resource for Competency Mapping – http://amzn.to/2l6lSZl

Assessments – 4 Week Activities Manual – http://bit.ly/2sKI00c

Knowledge Human Resources Management – Strategy Structure Perspective http://bit.ly/2xd27bZ

Star Track 100 – A 21st Century Leadership Manual – http://bit.ly/2rbmqE3

Hi Po Talent Competencies – Financial Services – http://bit.ly/2wmThVd

Gamification Competency Assessments – Life Sciences – http://bit.ly/2h4hlpX

Digital Talent – Business Models and Competencies – http://bit.ly/2yNUR4I

Sales Force Effectiveness – A Recruiter Trainer Magic – Jim Sanders http://amzn.to/2kdoNUF & http://bit.ly/2py4BKK

Gamification Competencies – Life Sciences – http://amzn.to/2xIeYUq

Gamification of Assessments – Financial Services – http://amzn.to/2xHvIuZ

Digital Talent – Competencies & Business Models – http://amzn.to/2fBKrga

Talent Mapping – Competency Based Workforce Planning – http://bit.ly/2h65o4m 


Leadership Center – An Employee Experience – http://bit.ly/2hVzyWq 


Strategic Talent – A Recruitment Competency Handbook – http://bit.ly/2hmJ7x3


Talent Assessments – A Manual of Competency-Based Assessments – http://bit.ly/2hPtUW8

Assessing Talent Pipeline – A Succession Pipeline – http://amzn.to/2q09wrD

Unlock Talent Leadership – http://bit.ly/2faJprA ; http://amzn.to/2xWQbJl




A Private Pilot & a recipient of the Award "500 Leaders of Influence in the 20th Century" from American Biographical Association, Washington DC, US, is listed in the World Directory of "International Who is Who of Professionals" & "Heritage Who is Who" USA. Also received the title "Lifetime Deputy Governor" of the ABI-USA, Research association as a member of the Board of Governors. Has a PGDM from XLRI, India and a Ph. D in Organizational Theory & Structure - MSU/AMP MIT Sloan School of Management, Cambridge, MA.
We love hearing from you, let us know what's on your mind
/